Posted by Matt P. on May 15, 2023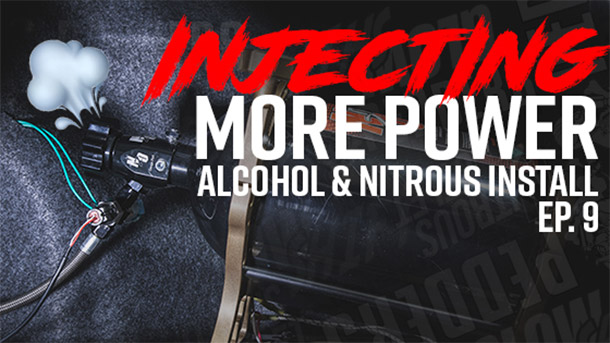 Custom Build Series
Modification Projects
Transform Cars and Trucks
Step-By-Step Videos
Major Vehicle Upgrades
Increased Power
Improved Performance
Enhanced Look
---
We came up with our Custom Build Series when we were in the garage one day kicking around different ideas for the complete transformation of a vehicle. The goal was to strip down a car or truck and rebuild it for more power combined with enhanced curb appeal.
That meant the motor, powertrain, wheels, brakes, cage and a whole lot more were all set to receive an upgrade.
Once the wheels were in motion we started looking for our first vehicle. We landed on a 2017 800HP Mustang GT S550 and brought it into the garage. Not a bad way to kick off the series.
Man, you can run through the videos to see all the work we put into this Mustang. We swapped the factory exhaust with Krona headers and a Corsa Extreme catback exhaust system, installed a Whipple Supercharger, added a new RTR grille piece with LED accent lights, installed a Mustang pillar pod and a new dash panel, added our Boost, Fuel Pressure, Wideband, NOS and other gauges … it goes on and on.
The end result was a fully rebuilt Mustang that looked amazing. From there we went out to the track and put it to the test. It delivered some pretty impressive numbers, and you can see for yourself by checking out the series.
We had a blast working on this first installment, and now we're beginning the search for another vehicle to roll into our garage. Which car or truck do you think we should work on next? What kind of upgrades would you want to see? We'd love to hear your feedback as we pick up the search for the next application in our Custom Build Series.